About China-Gadgets.com
Established in 2009, we've already published more than 10,000 articles about practical gadgets from China. Furthermore, we've tested more than 1,500 gadgets intensively and first-hand. Not only are we the longest-running and thus oldest German blog about China-Gadgets (hey, the term China-Gadgets is basically our invention!), we're also the by far most visited one.
Even though the technology and our reviews & tests have become more and more well-engineered over the years, one thing hasn't changed: We are and will always be completely objective. China-Gadgets are our passion and the community around it our most valuable asset. Our opinion isn't bribable. Dearest manufacturers, retailers & salesmen: Don't even try. If you have a really great and innovative Gadget in your product range, there's really no need to sugarcoat or blandish anything. Do you want us to show it to our community and put it through thorough testing?
Press, Contact & Business Inquiries »
Much to the chagrin of certain Chinese manufacturers, we've also broken down miscellaneous gadgets to the core. But only by doing so, we can meet the trust, our community gives us. And even if a detail should escape us: In over 100,000 comments, further visitors and testers have always come forward to help us out or point out certain things. We're not writing for some search engine from Mountain View, California or how manufacturers want us to write… We write, what we think is important and accurate.
And that's not where it stops. In numerous interviews for newspapers, radio- or TV-shows, Kristian was asked for his opinion on China-Gadgets. And he's not sugarcoating anything: Besides talking about innovations, sharing experiences or funny anecdotes, he candidly and honestly talks about the disadvantages of ordering from China.
After ordering more than 1,000 gadgets from China, traveling to Hong Kong & Shenzhen on numerous occasions and being a frequent visitor to tech trade fairs, he can share lots of know-how. Maybe even you could learn something from him?
Press, Contact & Business Inquiries »
And yes, you could mistake our offices for a big-kids playground – But it's the only way to really put China-Gadgets through the test. And, let's be honest: There's not a single minute of boredom, come lunch break 😉
Who's behind China-Gadgets?
Our young, ragtag team consists of a bunch of editors, aka "China-Gadget-Fans", each with their special métier(s). In other words: If there's a new gadget to be testet, the editor with the most know-how of similar gadgets will do the job. Of course, the rest of the team will help out and participate in the test – But only the "expert" will comprehensively sum up the results based on his expert knowledge.
---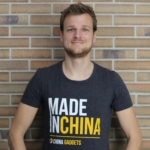 Kristian
Although I'm 31, I quite often behave more like a big child. That's why, in late 2009, I (finally) came up with "CG". While in the earlier years it was the penny-ante stuff that captured my interest, I'm more into the bigger China-Gadgets nowadays.
At the moment I'm especially interested in drones and 3D printers from China.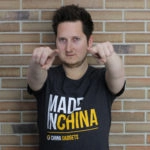 Jens
I joined China-Gadgets in autumn 2015 and since then especially fell in love with drone sports. Thus, I'm always up to date on everything concerning drones.
But you can also keep me occupied for hours with everything robotic, model making and assembly kit-y. And, needless to say, my phone is a "China-phone".
Tim (Timte)
A member of China-Gadgets since 2016, I'm constantly on the lookout for the finest gadgets from Far East.
My favorites are robot vacuum cleaners from China. For ages they've been at least just as good as European or American competitors. And with 3 models at home I might well be the offices frontrunner in that department 😉
Tim (TimJim)
Being a part of the China-Gadgets Team since 2015, I'm the go-to guy when it comes to taking gadget pictures – And I'm always on the hunt for affordable, premium-quality audio appliances from China.
Okay, there's definitely room for improvement (especially in the ANC-field), but especially Xiaomi has a lot of really good headphones.

Julian
Audiovisual media is my passion! I love to occupy myself with video equipment of any kind. And behind the scenes, I am the one who puts his blood and sweat into our YouTube Channel.
My current favorites? The hiEye T5e, the Xiaomi Mi Action Cam 4K and the YI 4K respectively YI 4K+!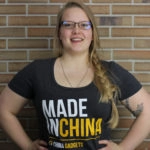 Maike
Part of the team since the beginning of 2017 and ecstatic about every kind of tech gimmick, DIYs and fun. Whether it's for your home, spare time, for one person or the group – I'm on the hunt for gadgets, that make life better!
My Xiaomi Mi A1 is my constant companion and the Xiaomi Yeelight bedside lamp enhances my home.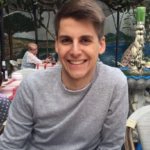 Thorben
After a few detours, I ended up at the China-Gadgets headquarters as a fixture mid-2017. I'm fascinated by every gadget that makes life easier, but especially enthusiastic about phones from the Far East.
Furthermore, I'm the guy behind our Instagram channel, giving you a daily glimpse behind the scenes of our editorial department and the newest gadgets there.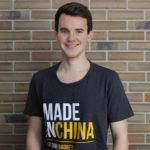 Alex
Back on the China-Gadgets team after having been a part of it last summer, I'm an avid fan of smartphones & crazy tech gimmicks from the Far East. Currently I'm especially sold on outdoor phones.
And with my UleFone Gemini Pro, I've got my Chinese phone with me wherever I go.
Laura
I'm a part of CG since 2014 and the one behind the scenes: Organizing deals and test-gadgets, tending to PandaCheck, communicating with brands and so much more. Like finding this seasons new trend-gadget – Nobody would've thought that fidget spinners would be such a hype, would they?
Do you have questions, recommendations or other ideas? Send them my way!
Batman
Yup, that's my name! The dark knight, the one true hero and the cuddly inspiration for the China-Gadgets-team. Dog fashion and toys from China are junk? I'll proof the opposite.
My core competencies in chronological order: Keeping people from doing their job, barking and sleeping. Woof!
If you want to know (even) more about us, reach someone in particular or just got a general question, just shoot us a Mail!
Cheers, your CG-Team!