Hold my beer! – Always perfectly equipped with the beer belt for $9.97
Everyone loves them, everyone wants them: six-packs! And no, I'm not talking about six-pack abs, I' m talking about the men's favorite drink. With the beer belt you have a practical accessory and a faithful companion for life.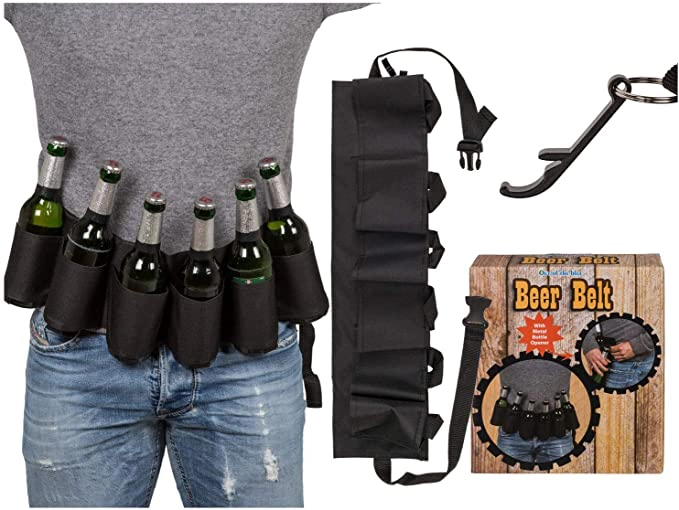 One for all and all for one
The belt has room for six bottles or cans. Whether you drink all the beers alone or share them all depends entirely on you. Become the beer guru of the group!
Details
The beer belt is made of polyester. The length of the belt can be adjusted to 48.8 inches (124 cm). What I honestly find pretty puny. Unfortunately, it looks no better in the version of AliExpress, here it is even only 31.5 inches (80 cm)! Which full-grown man has a circumference of 31.8 inches? After all, most beer fans are characterized by their belly.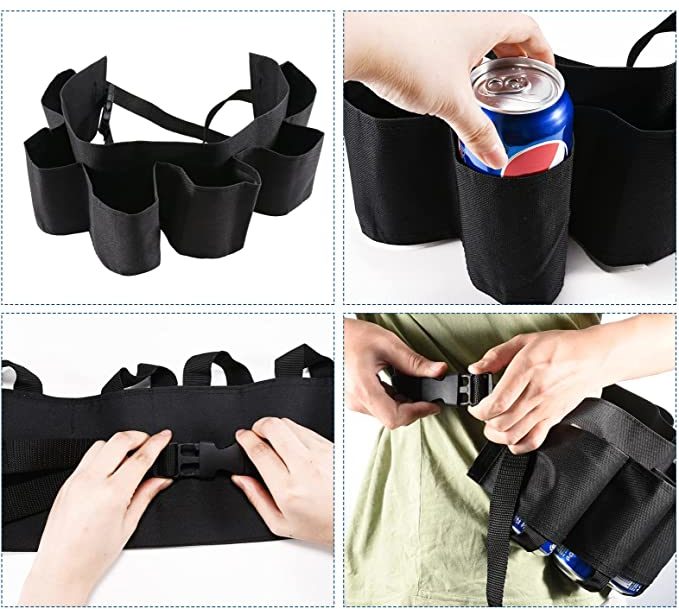 Application
The application is super simple. First, you put the belt around your waist. Then you buckle it and tighten it as needed. Finally, you can fill the beer belt according to your mood. Now you can walk through the world and have your hands free for other activities.
However, you should then be careful when opening it afterwards, unless you want to risk a beer shower.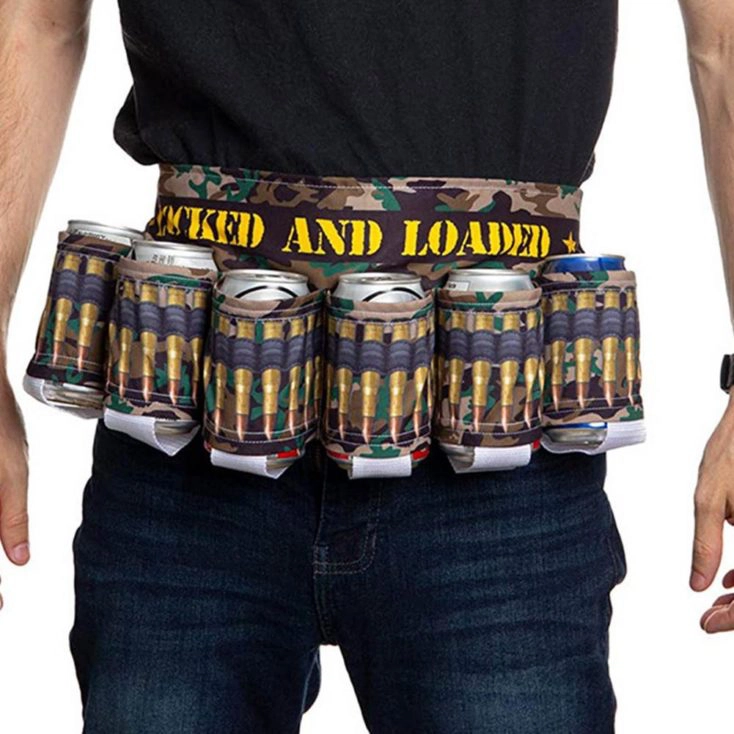 Assessment
When I discovered the beer belt, I immediately had to think of all festival fans. With the belt you can go out on the festival grounds and enjoy the music, the drink always at hand. And by wearing the beer around the front of your stomach, you don't have to worry about losing your drinks.
Of course, the belt is also suitable for various other activities such as fishing, etc.. Generally, it is intended more as a gag. I can imagine that he will provide as a gift for some laughs. If the strap then also fits.
If you would rather do without the belt but want to store your cans smartly you should take a look at our article on the can holder for the refrigerator.
To the gadget