Convenient: fridge bags for small stuff from 3,84$
Convenient solutions for saving space are always welcome and you can't deny the trend where on especially TikTok refrigerators are a frequent objects of attention: #cleantok. However, I've never seen anything like these little fridge bags which I find quite cute and practical.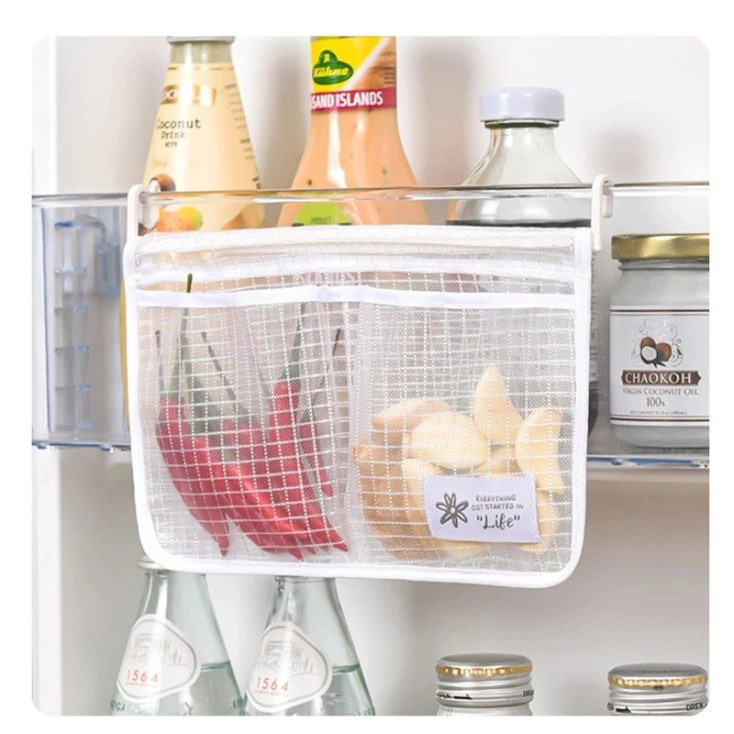 Where to put all the odds and ends?
Another soy sauce left over from the last order or medicine/cosmetic bottles that need to be kept refrigerated. There are a few little things that get lost quickly in the fridge. Simply for the reason that they get lost under all the other, much larger goodies. Since the door of the refrigerator is usually already the preferred place. However, if you have no closed compartments, like me, or regularly lose something in it, because you just can not see the items. Here is a pretty simple solution to the problem.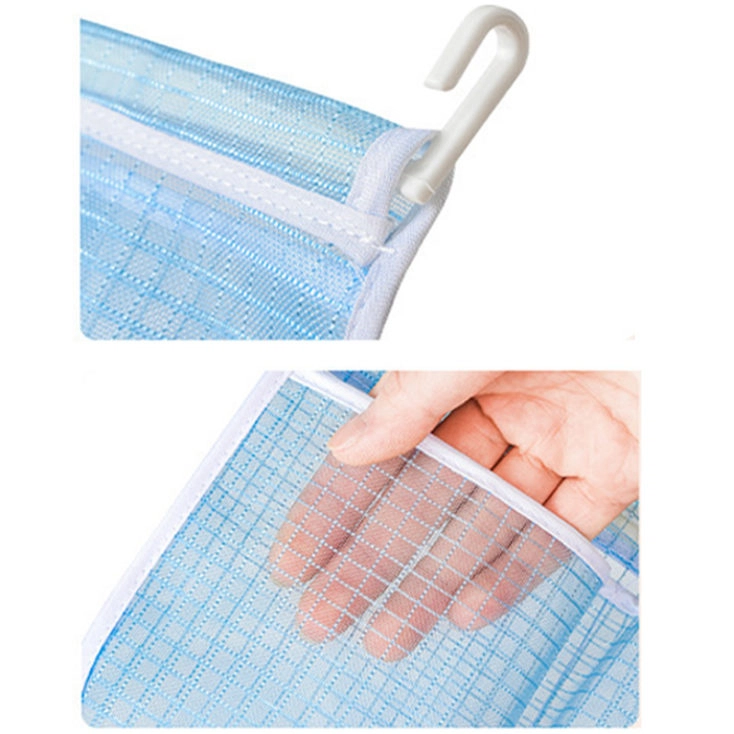 The bags, one has to say, are in fact made of durable plastic and are divided into two open pockets. One measures a total of 8,6 x 5,1 inches and weighs 15 grams. Since it is made of plastic, it can be cleaned very easily. You also have the choice between blue or white, a single or a double pack.
Also remember to consider the space inside the refrigerator between the door and compartments. It might not fit in between there.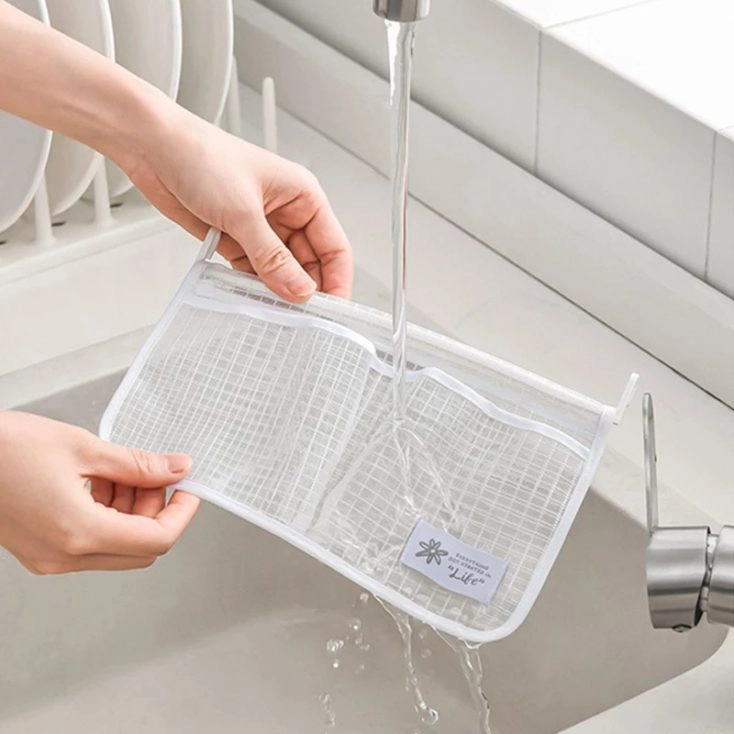 At the top of the bag is a small plastic pole, which can be attached by two hooks to the compartments of your refrigerator door. Of course, you should not expect to be able to fit many things with relatively high weight in there, but as the photos show quite a bit of the addressed odds and ends fit in the fridge.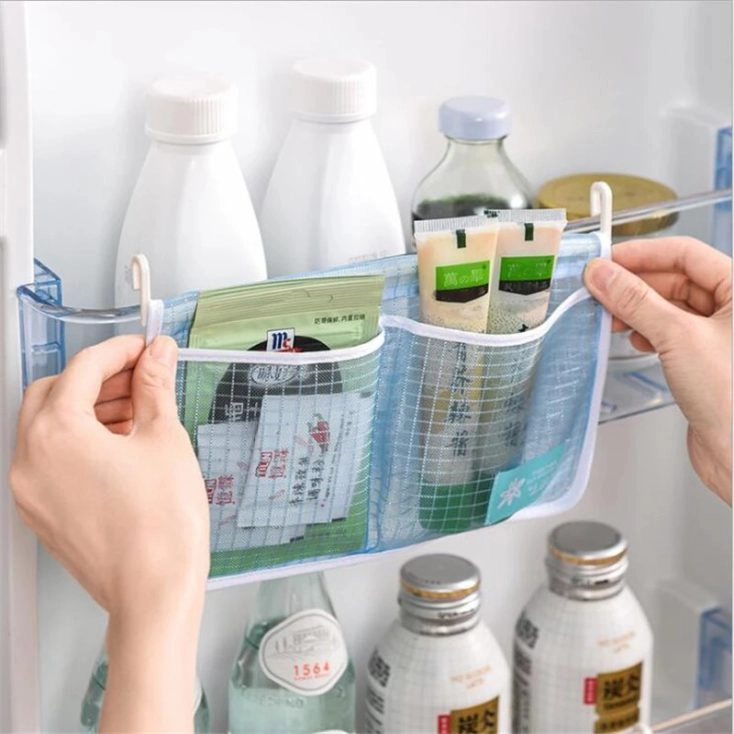 For delivery service fans
s this small refrigerator bag absolutely necessary? No, of course not. But that is also not a criteria in my opinion. After all, I can imagine that there are enough people who perhaps have been unconsciously looking for something like this for a long time, but have never found it. After all, that's how I felt. I've been annoyed for years by my refrigerator door that lacks closed compartments, and where everything falls out all the time. A small problem in the great scheme of things, but I celebrate this small and simple solution to it. Anyway, my order is out.
To the gadget