Eggs peeling made easy with the egg peeler for $8.53
Here comes the egg peeler! Peel eggs in a flash and easily. Who did not dream of shortening an already short process even more?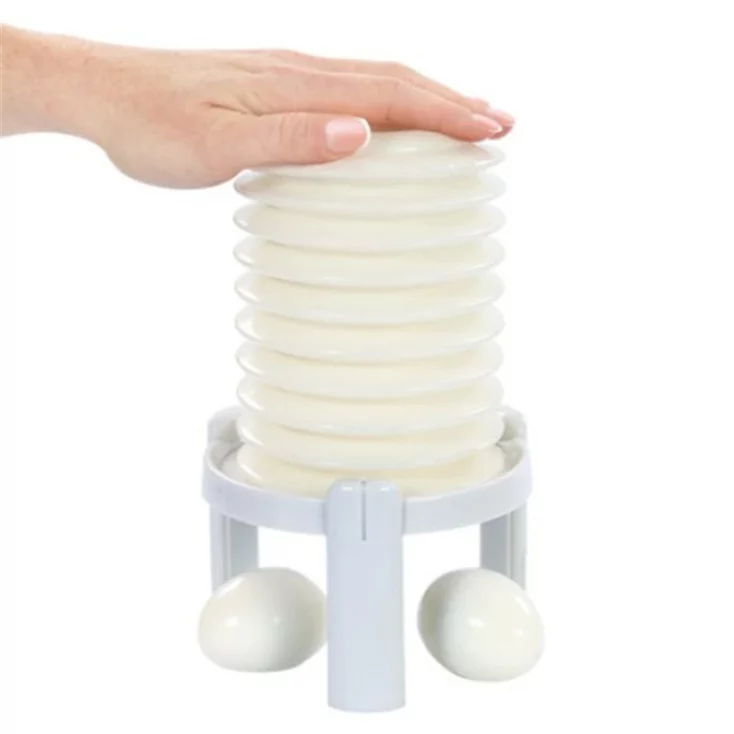 Egg peeler
Egg Shell Remover
What exactly does the gadget?
The name says it all here. The egg peeler removes the egg shell for you. And according to the manufacturer, the whole thing should work ten times faster and easier than peeling by hand. But how long does it take on average to peel an egg? Five seconds?
At this point it should also be said that here we are talking exclusively about hard-boiled eggs.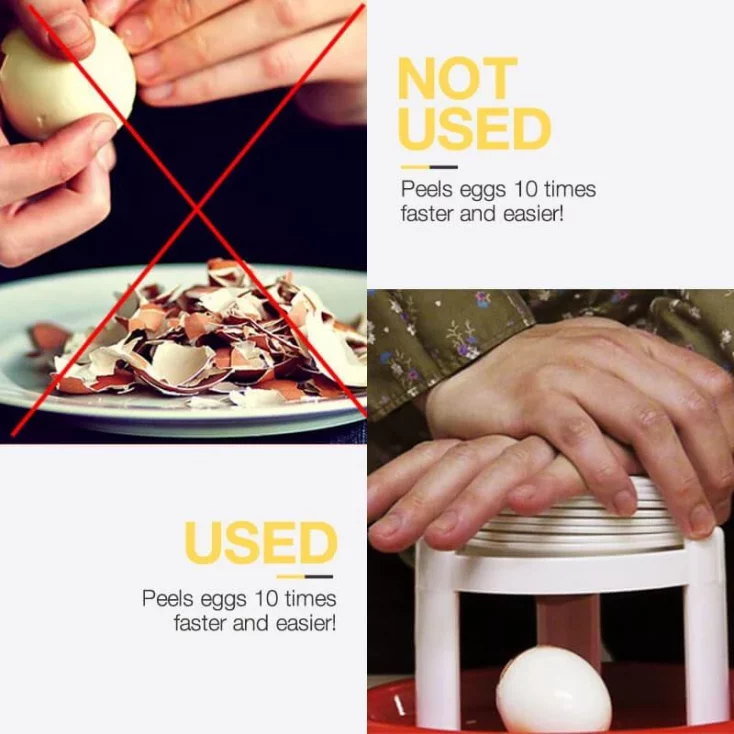 Sounds good. And how do you use it?
Just like everywhere else, all good things come in three. The first thing to do is to crack the head of the hard-boiled egg, meaning the pointier side. This should be done with the help of the small, pointed pinhole, which is located on the gadget.
Then place the egg in the opening with the cracked side facing down. Finally, place the lid on the gadget and press it down with a quick motion.
If you did everything correctly, the peeled egg will tumble out the bottom. That's why you should place the construct on a large plate or something similar.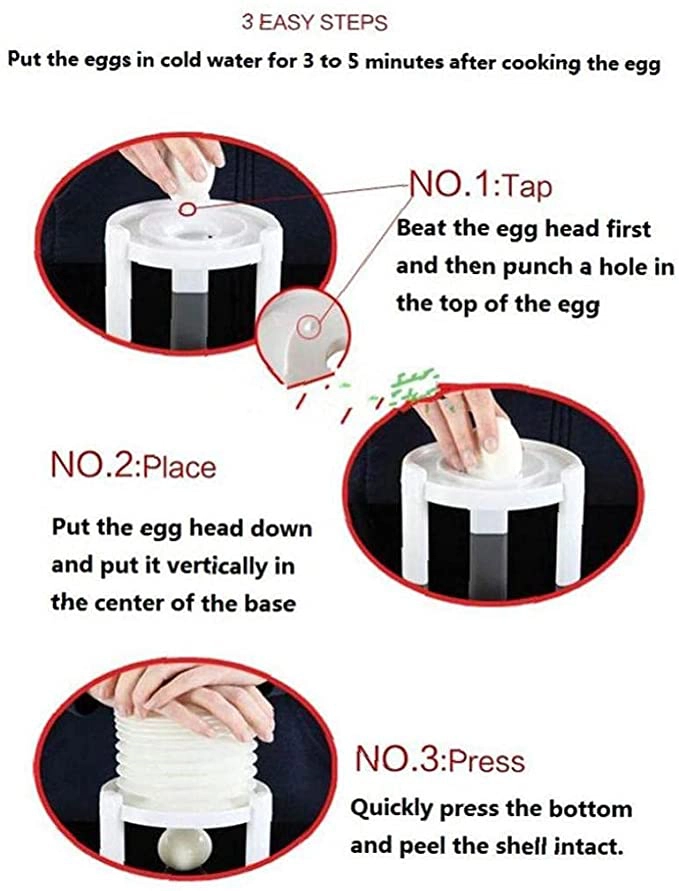 How much space does this thing take up?
Whether you have the necessary storage space is always worth knowing when buying a gadget. This kitchen gadget comes to a total size (assembled state) of about 5.91 x 5.75 x 5.67 inches. The whole thing weighs a floppy 10.9 ounces and is made of plastic. Thanks to the foldable lid, the egg peeler should also fit into lower kitchen cabinets.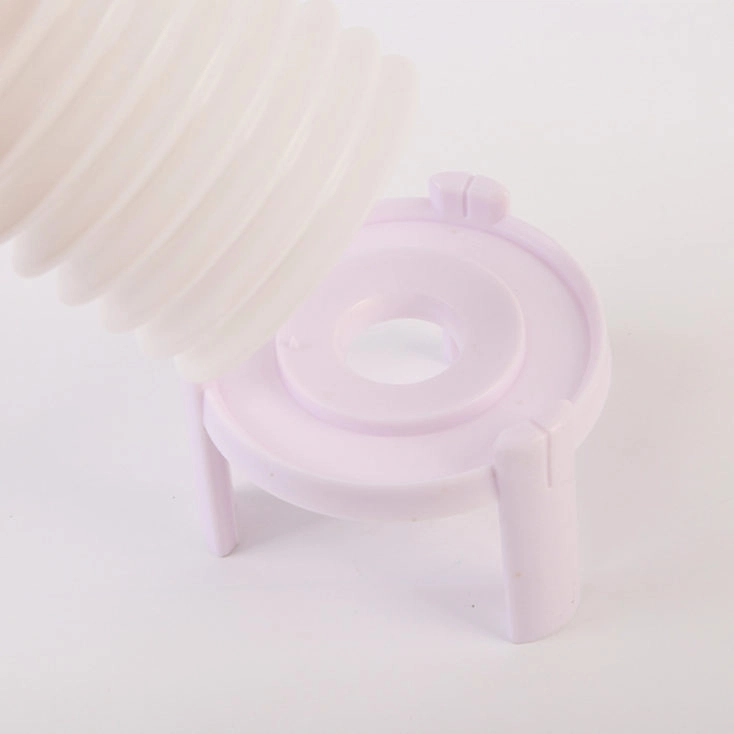 Assessment
I find the egg peeler really interesting. However, the question is whether the gadget delivers what it promises. If so, then it would definitely come in handy when preparing barbecues and such. For example, preparing egg and potato salad would require less time.
I would be interested to know if any of you have already tried something like this?
To the gadget