LED ceiling light with seven lighting colors: at Amazon for $42.99
Bringing some color into your life can be pretty simple…. At least with an RGB LED ceiling light. Adjust the light according to your mood. Quite simply by remote control and without smart bells and whistles.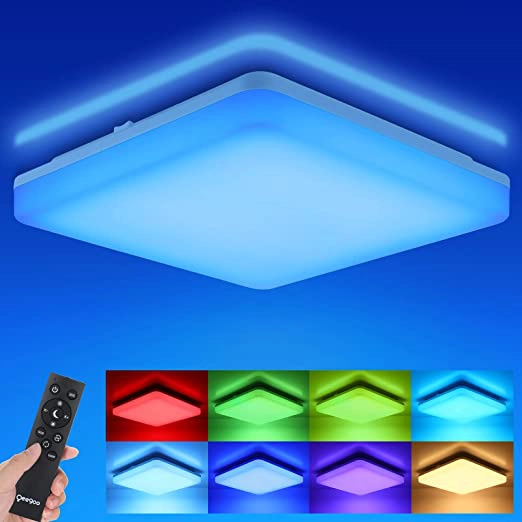 Let there be light
The ceiling light works with RGB and provides an even color experience. RGB stands for the three primary colors red, yellow and blue. RGB LED consists of three individual light diodes in exactly these colors. By mixing the colors, a wide color spectrum can be covered.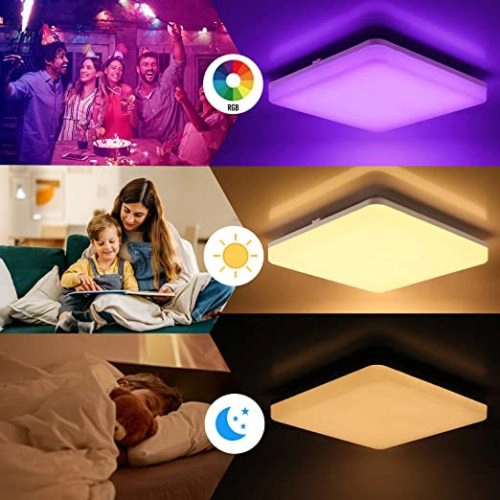 Here you have the choice between seven light colors. The white light is dimmable, unfortunately the colored one is not. Furthermore, the ceiling light has two color change modes (fast and slow).
Features
The lighting color is set and controlled exclusively by remote control. The light and its brightness can be dimmed down from 100% to 10%. In total there are four brightness levels: 100, 60, 30 and 10%.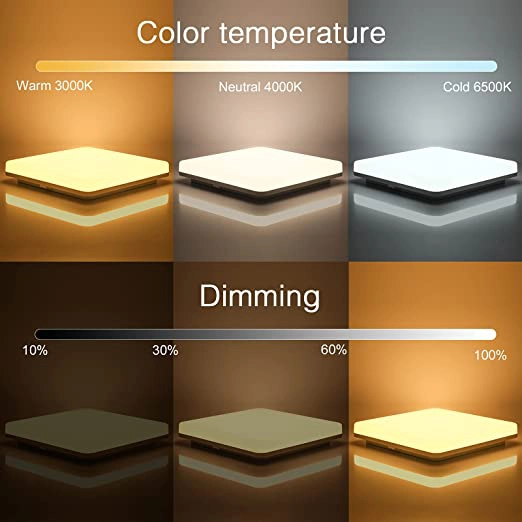 Even though there is no rainbow setting, still there is a night light and a timer function. Due to the IP54 protection class, the interior should be sealed against splashing water. One could install the light also in the bathroom, on the balcony or at other half-open places, which come into contact with splashing water.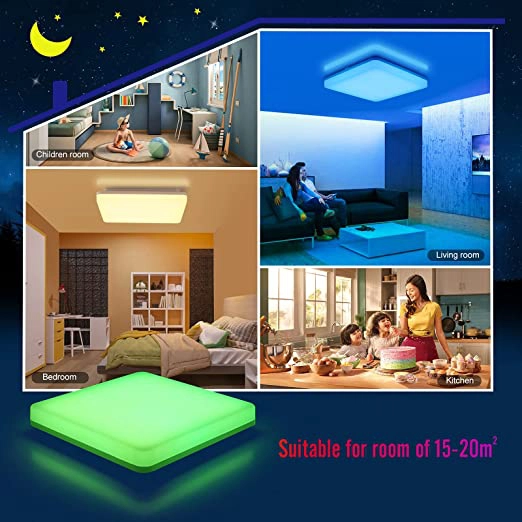 Details
With a size of 8.6 x 8.6 x 1.8 inches, the ceiling light weighs 1.63 lb. According to the manufacturer, the light is suitable for rooms with a size of 15 to 20 m². The lamp is made of polycarbonate. The power of this model is 18 w, and you will be rewarded with a brightness of 1800 lm.
Assessment
Smartphones have almost replaced remote controls, and with the exception of TV remote controls, hardly anyone has one in the house anymore. Everything is now smart. That has its advantages, of course, but the haptic feel and the dedicated connection also have something to them. Call me an oldschool, that the RGB ceiling light here is not smart, I find even positive. Especially since it's also quite good to have the phone out of reach.
To the gadget