Cool and fresh through the summer: table fan for 20,99$
The days are getting longer and it is getting hotter and hotter. Especially when the temperatures climb to over 86° F, it gets unpleasant very quickly. A little cooling for at home or on the road can not do any harm.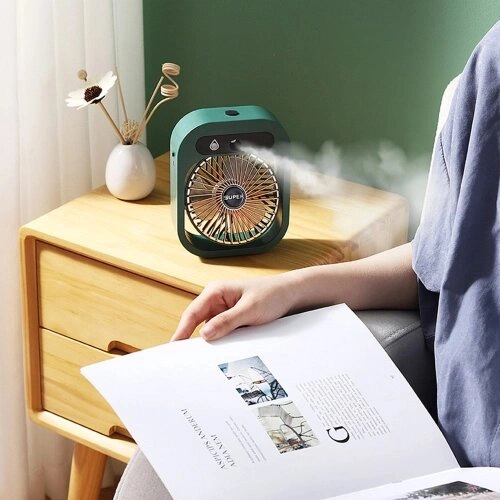 Mini Desk Fan with Humidifier
Rokurokuroku Mini Fan
Gone with the wind
One of the many cool features of this mini fan is that you can adjust the wind direction to match your needs and the situation.
Not only the wind direction, but also the wind strength can be adjusted here, as with any large fan, simply by pressing a button. Quite classically, you can choose between three levels: gentle, medium and strong.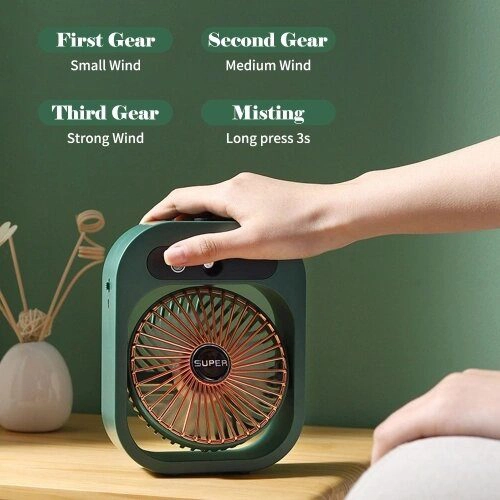 In order for the humidifier to work, you must not forget to fill the water tank beforehand. Then set the desired wind strength, press and hold the humidifier button for about 3 seconds. Now you just have to close your eyes and enjoy the refreshment.
USB Charge
The USB charging means that you are not limited to a power socket. This has the advantage that you can use the mini fan on the go. With a compact size of 16.8 x 13.1 x 4.4 cm and a weight of 330 g, you should also be able to quickly find a free spot for the device.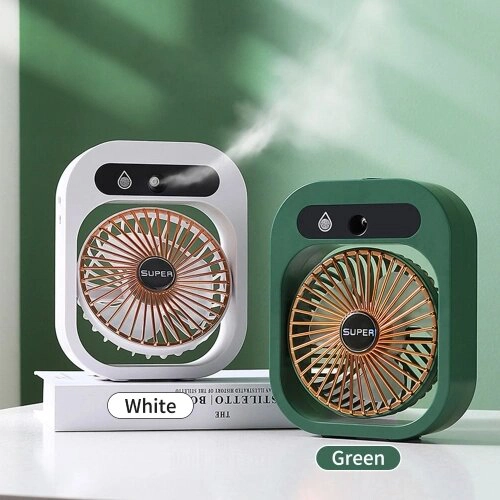 Assessment
There are dozens of different variations and sizes, regarding fans. So if you're looking for something bigger or fancier, you can click through the models we've presented here.
All those who sweat quickly and a lot (like me), will benefit more from this two-in-one model, as the spraying mist adds an additional cooling effect, especially if you fill up the water tank with cool water.
The size allows you to take the mini fan just about anywhere, like picnicking or relaxing in the backyard, park, or any other place where you don't have the pleasure of hopping into the cold water. Are you already prepared for the summer?
To the gadget