Shark slippers alarm! Biting and alarmingly cool traipsing through the world for $13.99
Quirky, whimsical, but not all that useless are these shark slippers. Whether on the beach, at home or wherever. With these slippers you traipse comfortably and cool through the world.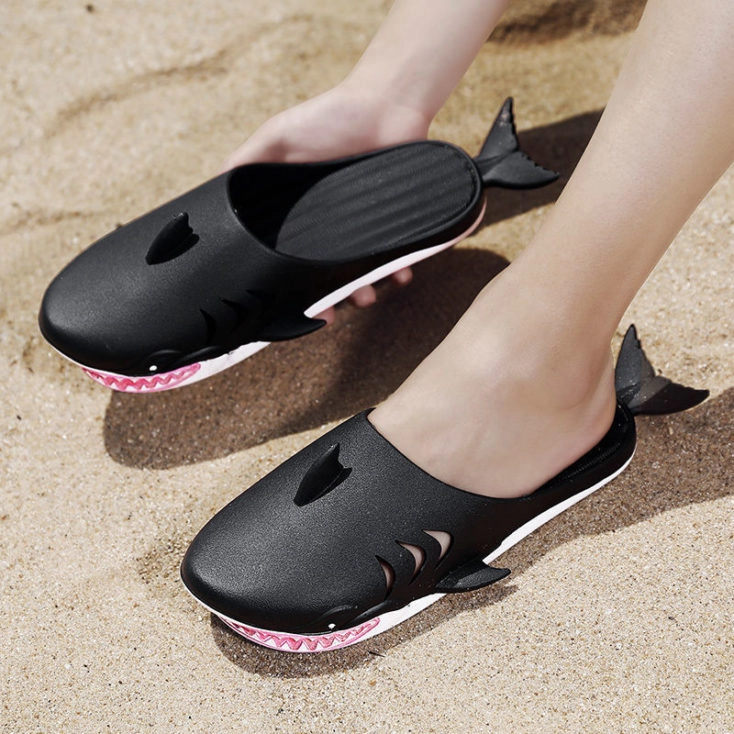 Shark Slippers
Shark Slippers Kawaii 
Fun for young and old
For young and old is meant here literally, because the shark slippers are available in sizes 36 to 45. And color-wise you have the choice between blue, gray and black. So Mommy-Shark, Daddy-Shark and Baby-Shark can cause trouble together … although I'm missing the classic white shark here.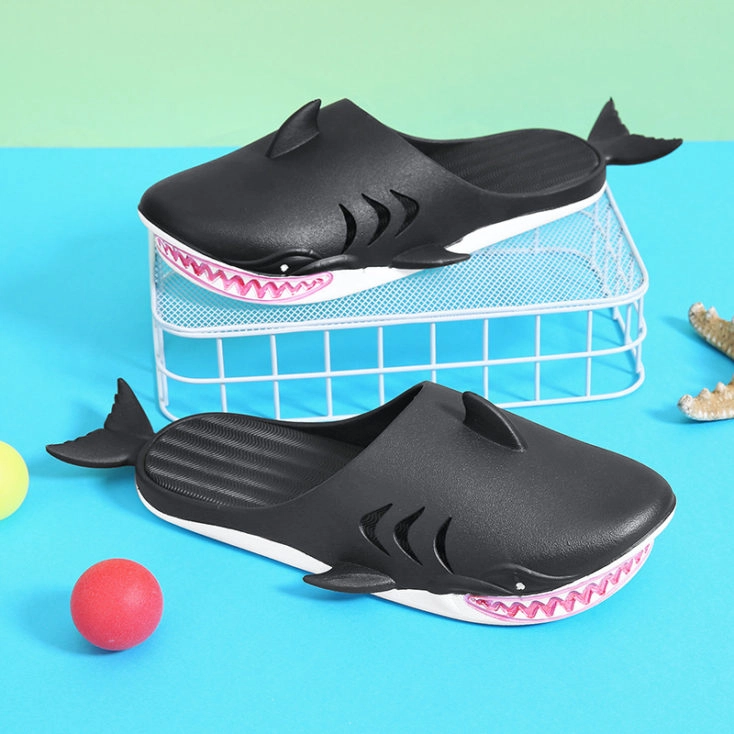 Dangerously harmless
In contrast to its animal role model, this shark, despite its threatening appearance, is quite harmless. It only becomes dangerous if you twist your ankle, but that can also happen in any other shoe.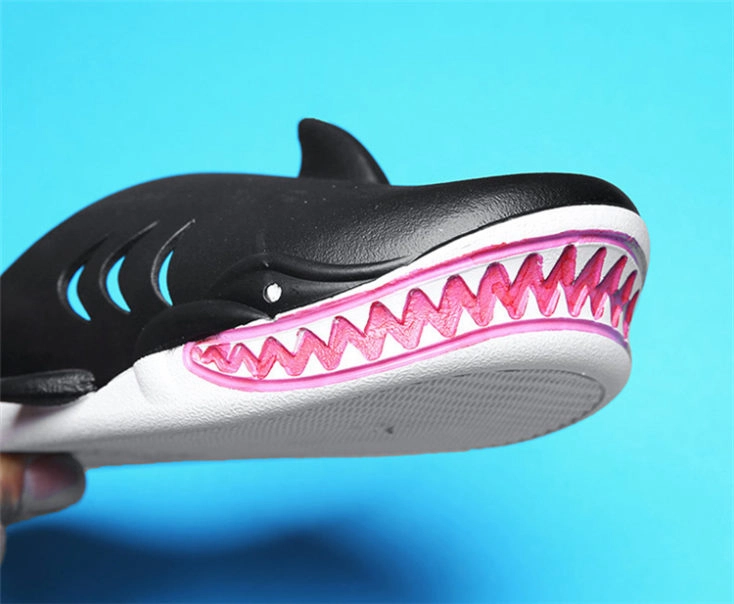 The hard shell is also just a facade, because the shark slippers are made of soft PVC material. After all, they're supposed to be comfortable and not just cool looking.
Attention to detail
It's easy to see that these shark slippers have a closed design, with slits aka gills still incorporated on the sides. However, I wonder if the feet will not sweat excessively. In addition, the manufacturer recommends that people with wide feet should rather reach for a number larger, so that nothing presses.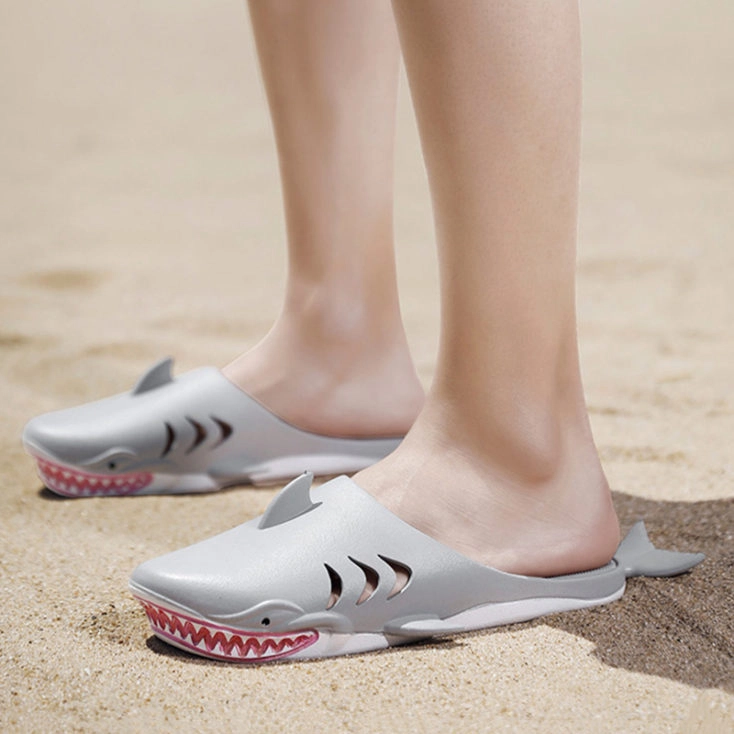 Assessment
I myself also have a few PVC slippers at home. In general, I have many slippers, but the PVC ones are my favorite. The material makes them super light and comfortable. What amazes me is that the PVC slippers always keep my feet warm in the winter and cool in the summer. (Witchcraft?!)
This speaks to why I like them so much. However, mine have a thicker sole and an open design. Whilst with the shark slippers you have after all, the gills, which provide a little ventilation, similar to Crocs.
To the gadget