Space-saving and stylish: height-adjustable shoe organizer for $7.44
Neither man (and yes, I know a lot of gentlemen who collect sneakers) nor woman can have enough of shoes, if it wasn't for the well-known problem: "Where should I put the shoes?"- Well, with a little order and organization, it could work out. The keyword is: shoe organizer!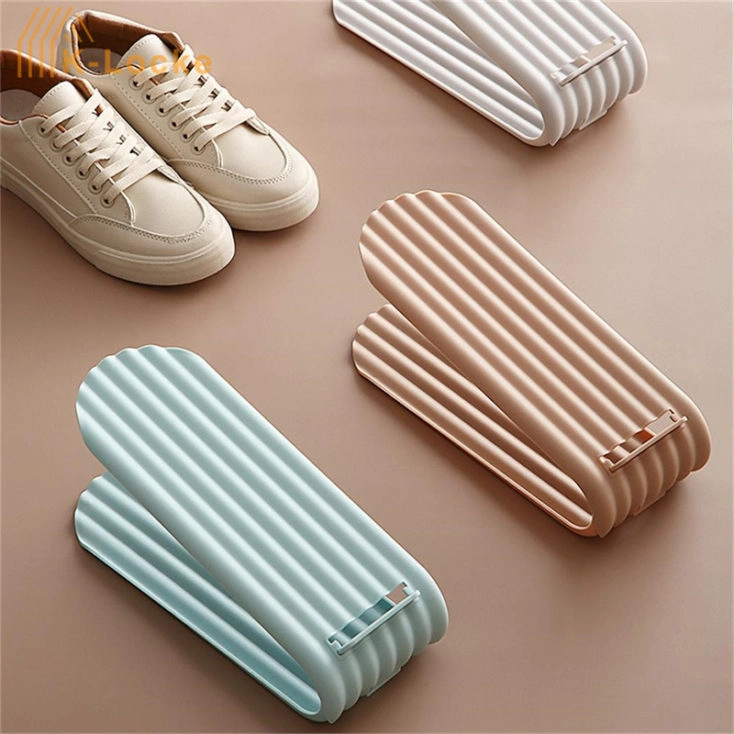 Höhenverstellbarer Schuh-Organizer
Shoe Stacker
Maintain the overview
What makes the gadget useful is that it not only saves space, but also brings more structure and organization to the shoe closet. The podium-like design of the gadget allows you to have a better overview over your beloved shoe collection.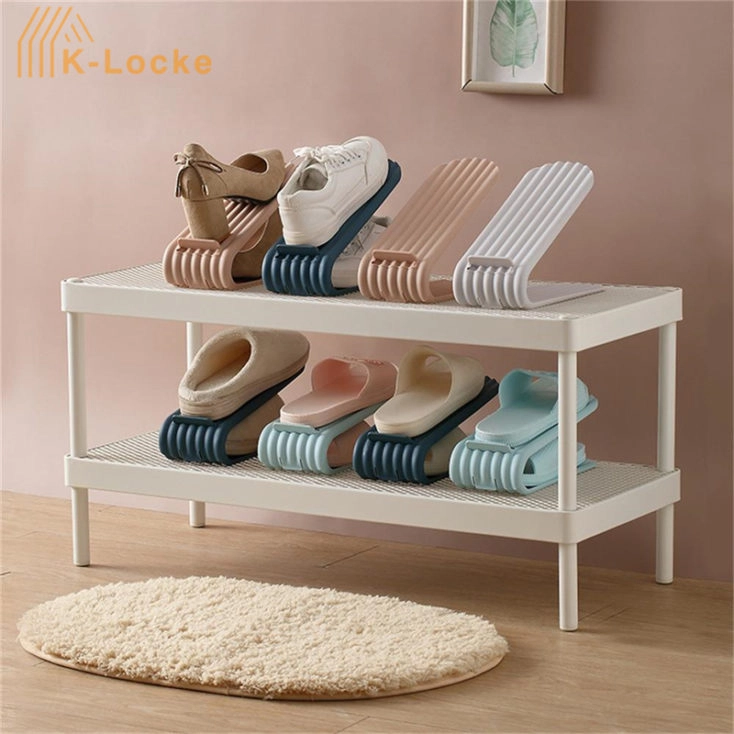 Layout
Before you can use the organizer, you must first assemble it. According to the instructions, this requires only two steps. Step 1: Insert the lower pallet into the upper pallet so that they form some sort of "V". Step 2: Turn the whole thing around so that the slit is facing down and the bottom side is facing up. Then press the closure firmly. And that's it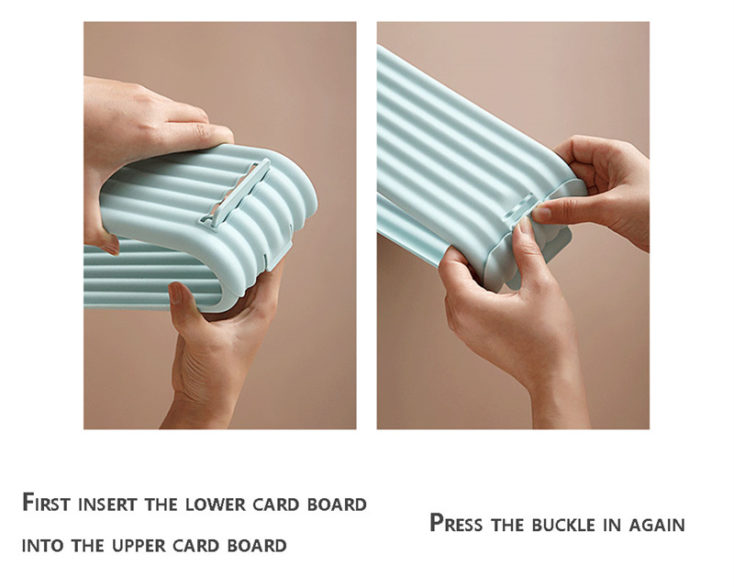 Details
According to the manufacturer, the shoe organizer is made of a PVC/ PP mixture. This allows the gadget to be adjusted in height at will simply by "bending" the height to your liking. The shoe can not slip down, because a small elevation at the bottom end acts as a sort of shoe stopper.
The dimensions of the organizer are 10 x 4 x 2.4 inches. In addition, it is available in the colors dark blue, light blue, pink and gray.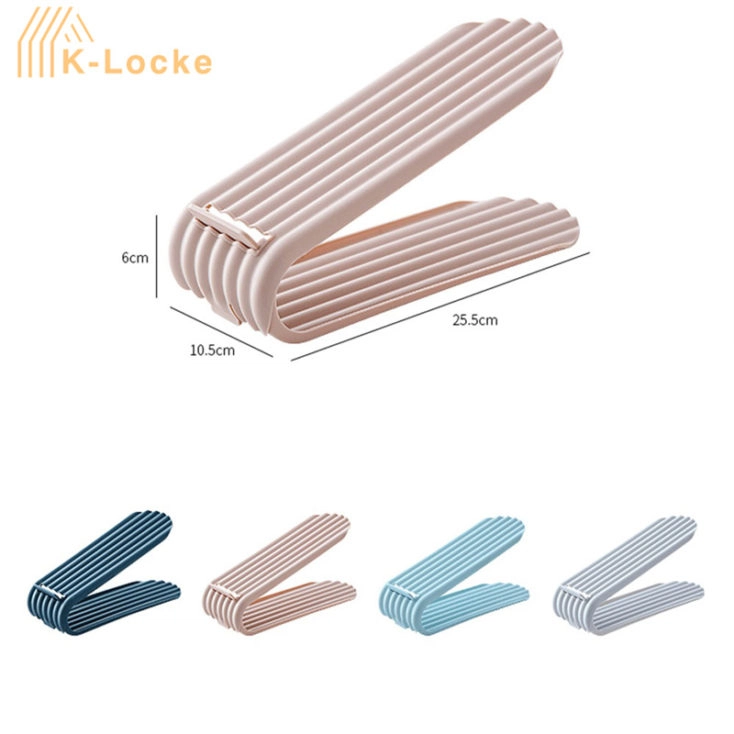 Assessment
Honestly, I've been thinking about buying a shoe organizer for a little while now. This one is at the top of my list so far. It looks fancier than most and you don't have to take it apart if you need to adjust the height. I also find the color selection appealing. The only question is how stable the organizers will remain if you adjust the height more often.
Here, you could even go a step further in terms of organization by dividing the different colors among the family members. This way you could directly see where your own shoes are located, or if you live alone, you could use the different colors to sort your shoes according to occasion or design. Like dark blue for sneakers, light blue for summer shoes and so on.
To the gadget