Toast Bread Pet Pillow with fried egg blanket from $6.33
Bread? Yummy. Cat? Sweet! A FRIED EGG too?". Has there ever been a more successful cooperation? I think not!
Toast Bread Pet Pillow
Fried Egg Blanket
This pillow is perhaps missing the special something, but cats + toast are simply an institution on the Internet. This pillow is at least worth mentioning. After fruit, donut and pizza cushion the Toast Bread Pet Pillow ranks into the list of foods with cuddle factor.
A pillow for all who photograph their pets every day. If Rex or Kitty have their own Facebook page or Instagram account, the fluffy slice of toast is something for you. We can not discover other advantages compared to less conspicuous cushions. The pillow is filled with foam, the cover has a zipper and can also be removed for cleaning.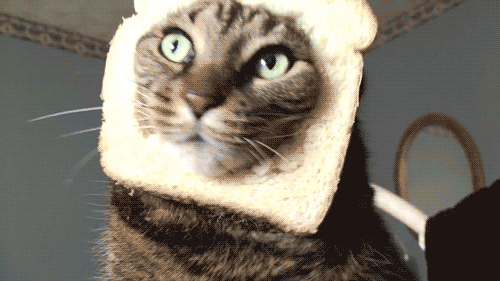 The size is usually indicated with approx. 40 x 40cm. Especially with the different offers at AliExpress and Amazon you should pay attention on the exactly size before you order. Even people without pets are naturally free to decorate themselves with the pillows for example the sofa.
To the gadget